River House
Three siblings use this 2900sf home as a gathering point for their families. They asked that the design create a space that promotes and emphasizes connections 1) between the families, 2) to light and the surrounding landscape, and 3) to the river. Additionally, the house needed to be built on a very tight budget-- no simple feat for a site within the Guadalupe River Floodway. To achieve these demands, we focused design around standard materials, details, and components while emphasizing dramatic spatial configurations at connection points that would enhance shared moments between the families and the outdoors.
2017
New Braunfels, Texas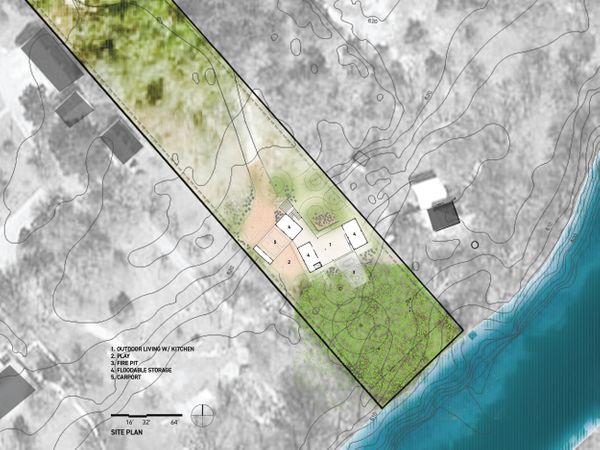 The house is comprised of two generic rectangular forms rotated to weave around existing trees while maintaining river views.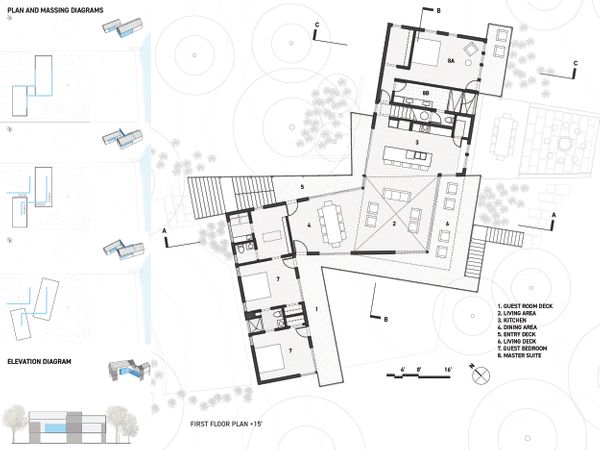 The rotated geometries act upon one another, defining living space and carving out porches in a fashion that strengthens both the connection between the two volumes (guest bedrooms and main living spaces) and the relationship between indoor and outdoor spaces.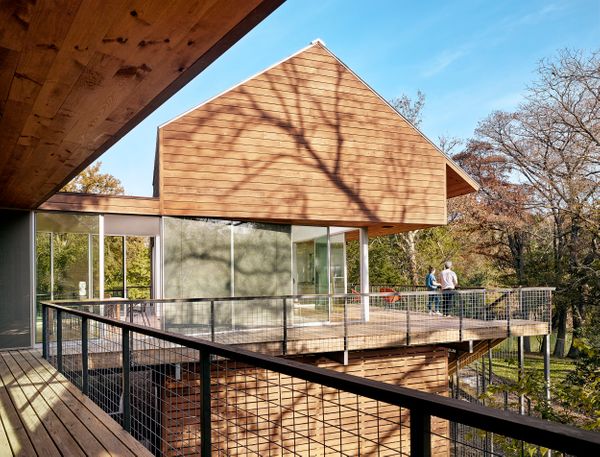 Floor to ceiling sliding glass doors and exterior glazing over hardi panel serve as the connecting elements, wrapping the living space with transparency at the interior while reflecting nature at the exterior.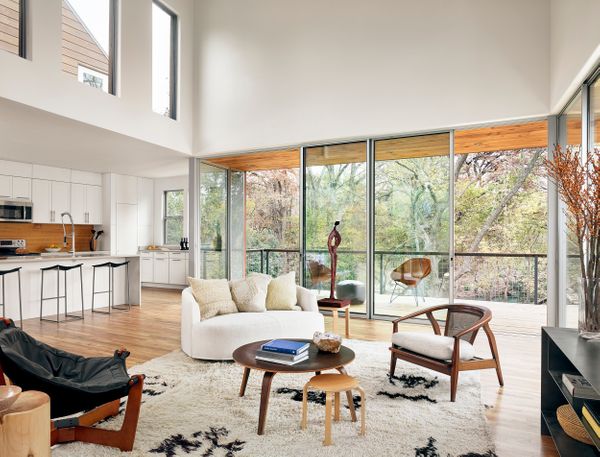 Clerestory windows in the double height living space look onto a rooftop deck outside the "kids" loft at the floor above. Serving as the builder for the project, we took advantage of deals on materials where we could find them; all the interior wood finishes are off the shelf products from lumber suppliers, and we collaborated with small Texas shops for affordable windows and sliding glass doors.