Rethinking the Contemporary Urban School
This thesis formulates design methods for creating strong relations between the school and public spaces. This is a critical notion in an age where students increasingly depend on digital devices that allow them to avoid conflict and confrontation in the physical urban environment, while their desire to be seen and validated by 'others' through mediated connections increases. The significance of the public institution as a center for information exchange and civic engagement has diminished in favor of new media, which has become a staple at home and is trending increasingly mobile.
2009
Harvard Graduate School of Design Thesis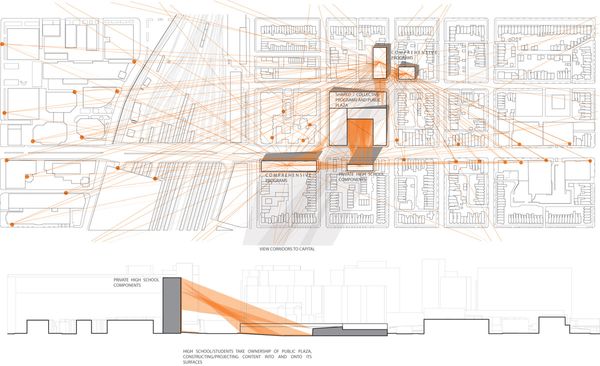 The MacArthur Foundation's report Living and Learning with New Media: The Digital Youth Project finds that new media allows young people to develop skills for jobs and careers in a way that teachers cannot, suggesting that teachers should not necessarily focus on developing skills, but guiding youth's participation in public life more generally, which includes social, recreational, and civic engagement. Schools must become interdiscipllinary not only in their curricula, but also in how they engage the community at large.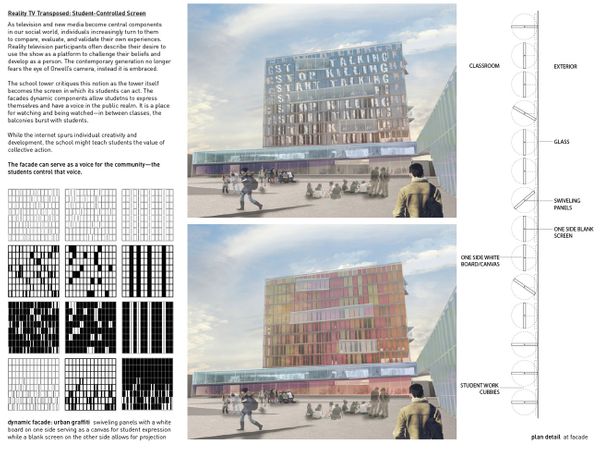 Therefore, the secondary school might be rethought as a new civic institution which connects to the public more broadly, directs civic engagement, and links the potential public sphere of digital networks to physical space.