Dakota Mountain
Designed and built by LowDO on a three-acre property in the Texas hill country, the Dakota Mountain Residence is a homestead that pilots sustainability for contemporary lifestyles. A retired couple wanted to build a climate-responsive house tailored for their creative pursuits, and to host their children and grandchildren. The project emerged accordingly as a form of intermittent intra-family co-housing, interlocking two homes into a single block.
2019
Dripping Springs, Texas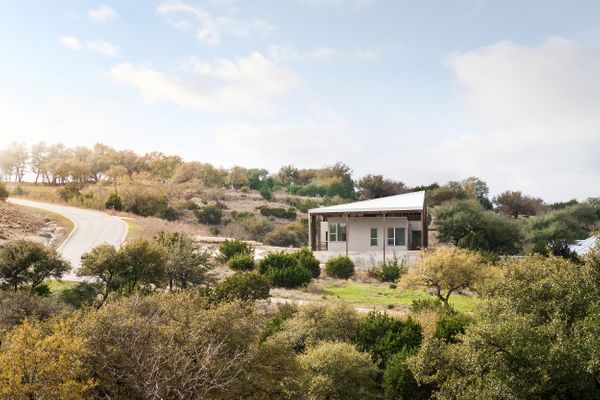 Shelved into the site so as to extend landscape views to the horizon, and aligned to frame both sunrise and sunset, the living quarters are simultaneously binate and integrated.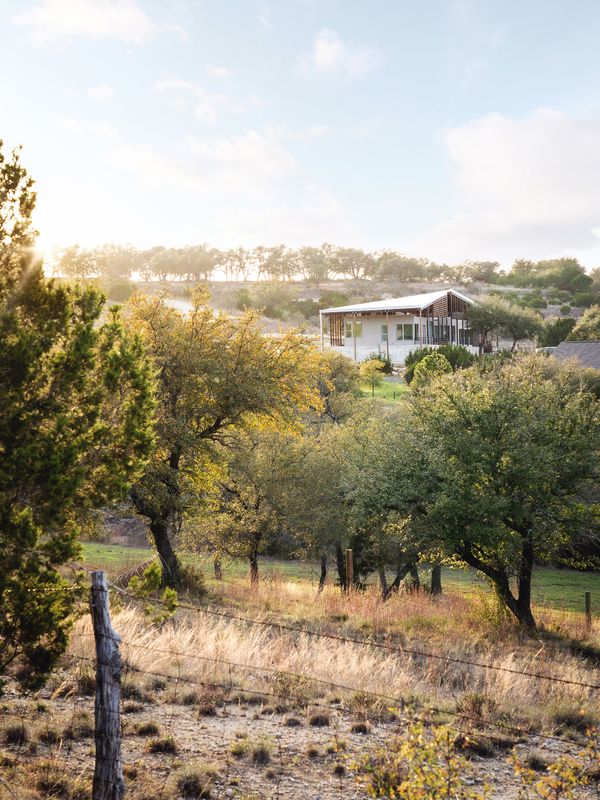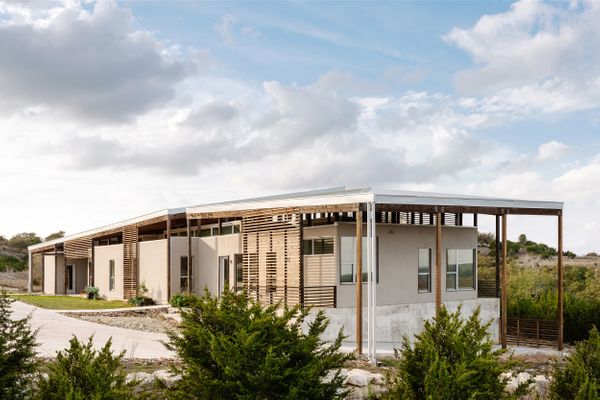 Interior and exterior windows, including setback clerestory glazing, and a passway between the main living spaces and the garage-workshop, drive cross-ventilation throughout the building. Wood slat shading devices screen walls and openings to modulate solar heat gain.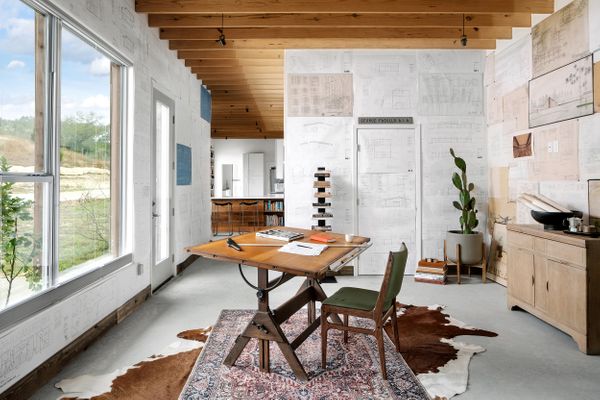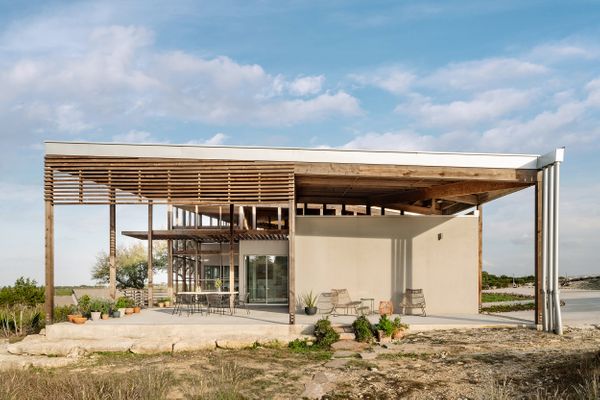 The double roof system features a detached parasol roof that folds to exploit winds across the hill site to passively force extractive cooling. An interiorized micro-courtyard, shielded by this roof, introduces daylight into the building core.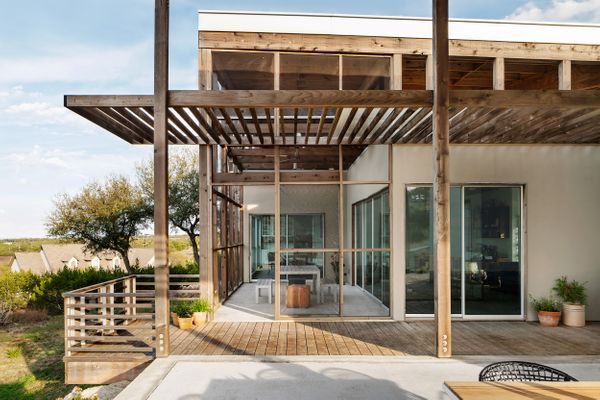 A shared kitchen and breezeways between living spaces serves as environmental buffer, while covered porches offer views between different parts of the home.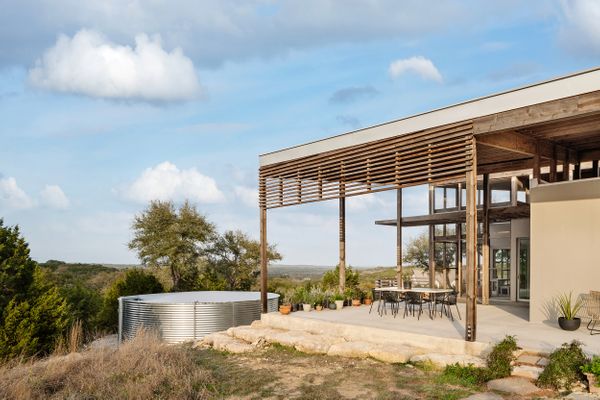 These passive strategies minimize mechanical air conditioning year-round, while the house uses exclusively water harvested from the roof and stored on-site in a cistern reservoir. The 33,000 gallon cistern collects 3,300 gallons of water for every 1" of rainfall.